Welcome to RSFWATER®!

ENGLISH

* RUSSIAN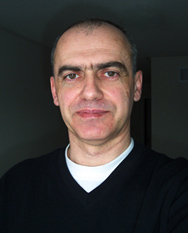 Hi! My name is Serguei Fedorovich Roudnev.

My website is dedicated to health. The point was simple — all information you can find today about health is just a jungle to get lost and become crazy. Finally, I created something different — it looks like all you need to know for health and longevity only on one single page. As a scientist, I began my investigation with a suggestion that all biological, chemical, physical and electromagnetic processes taking place in the human body have to obey his individual internal waves dynamics. In other words, I imagined that a human body is just an ocean. So trying to find out the truth about health for myself, I made the fascinating scientific discovery of the four internal forces, which totally control health and longevity without a healthy lifestyle. I gave all of them the names as mineral balance, pH balance, glutathione balance and bacterial balance.

Shortly speaking, if you don't take care of all of them at the same time properly, trying to place them at your individual level, you do nothing good for your health. As a result, I created genius and simple practical guidance for health and longevity — Universal Health Model GOLDEN CROSS®




To my opinion, I found the truth about health, because I continue to successfully use my discovery since 2006 helping alive people in different countries to protect the health and fight naturally any disease, even cancer. In fact, I got a special experience in creating unique conditions inside a human body, when the body starts to heal, restore and protect itself. Thanks to the Internet, I can help anybody from a distance and without opening a private clinic. Anybody can use my health formula also for extra income from home without sales as an independent distributor. In the beginning, I recommend you to try the most outstanding natural products ever created by genius scientists in human history, at a discounted price, and you will be pleased as never before.


Let me introduce myself.


I was born in the Soviet Union in the famous town of Ivanovo (Central part of Russia which is called The Golden Ring of Russia) nearby the legendary Russian Volga river and it happened on June 2, 1958, where I grew up and spent 17 years.


I graduated from High Marine College by admiral S.O. Makarov as an engineer-oceanologist (oceanographer) in 1981 located in Leningrad City (today it is called Saint Petersburg City). One year sooner from December 1979 till June 1980 I participated in the outstanding 25 Soviet Antarctic Sea Expedition as a 1-st class sailor on the board of the diesel ship Michael Somov.


I was working as a scientist in the Soviet Academy of Sciences from 1981 till 1994 in Petrozavodsk town, located in Karelia. I was the first who created the "Classification of the internal waves in Lake Onega" based on detailed investigations of the temperature and currents fluctuations data obtained for a long period of time, and I have obtained the scientific degree in 1994 as a Ph. D. in oceanography as a specialist on Internal Waves Dynamics. From 1994 till 2000 I was working as a local businessman in Petrozavodsk selling the different types of water filters and working as a dealer of Japanese company for RISO digital printing machines.


In January 2000 I was forced to immigrate from Russia to Canada as a political refugee, trying to find out a more safe place to protect my family from mafia treatment. Since November 2000 I am a Canadian citizen.


In Canada, I got lost as a scientist forever by working mostly at construction as a carpenter and painter in order to survive due to the specific conditions created in this country partly because of the absence of respect in Canadian government to the national scientific interests associated with water, and to the people with a scientific degree as well.


My book "The secret of longevity or truth dissolved in water" is available online on Amazon: here.
My book in Russian is available here - here
Thank you for your interest.
Yours, Serguei Roudnev, Ph D
scientist-oceanographer
independent water & wellness expert
Canada, Ontario, Toronto